Masonry Drill Bit Candles - White
Sign in to see prices
Masonry Drill Bit Candles will look much better on your dinner table than a brick. The shallow pitch angle, descending grooves and layering make this shape look soft and flowing. Ideal for a candle shape. Made from a blend of Soy and Beeswax. Fits in a standard 7/8" (22mm) candle holder.
Colors: Grey, White, and Red
Candle holder not included.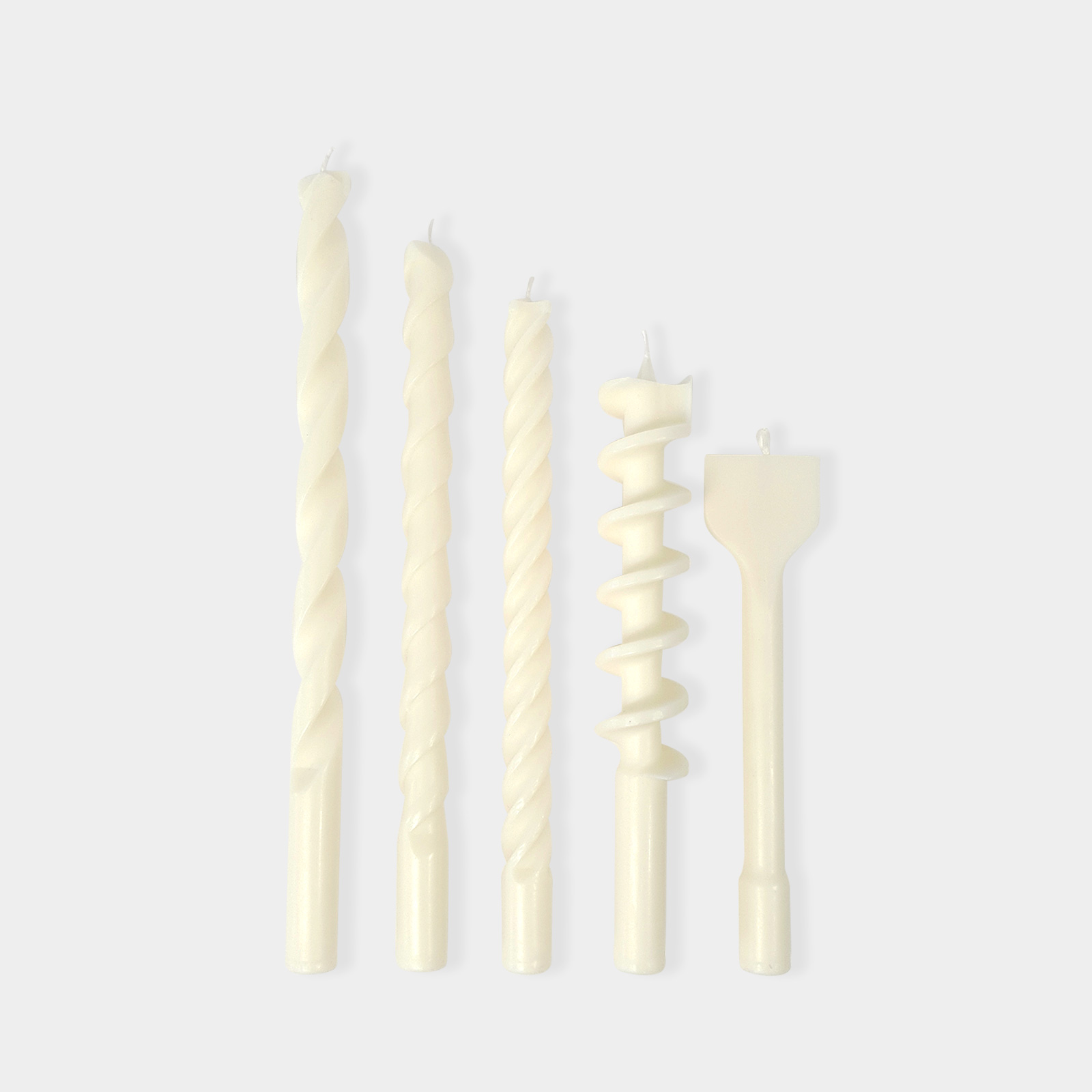 Product Information
Dimensions: 11 5/8" (29.5cm) x 7/8" (2.2cm)
Weight: 2.65oz (75g)
Burning time: Approximately 6-7 hours
Fits in a standard 7/8" (22mm) candle holder
Materials: Soy and Beeswax
Scent: This candle is unscented
Packaging: Beautifully designed recyclable & biodegradable gift box
Made in China
Designed by Lily Lanfermeijer & Joseph Hughes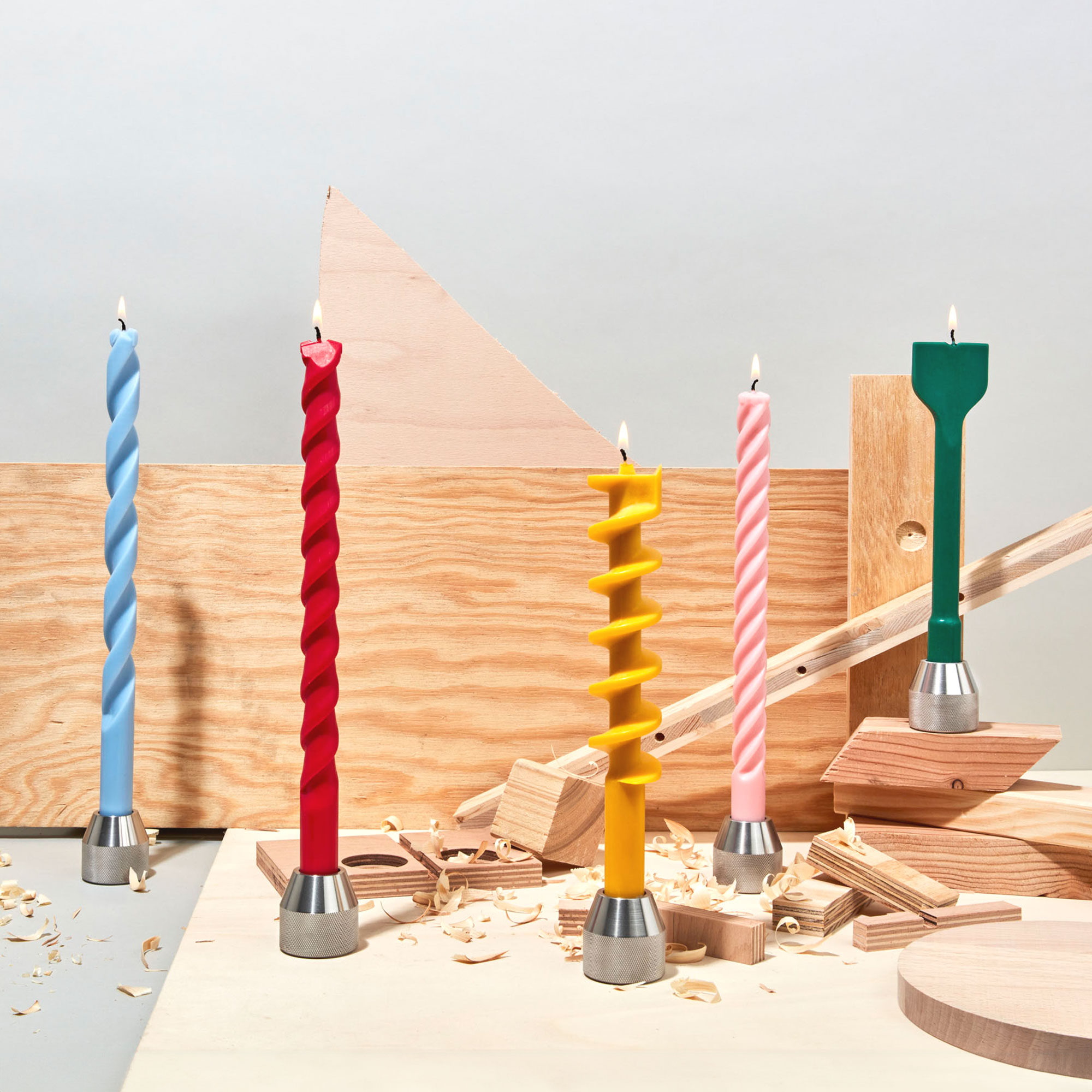 About the designers
Joseph Hughes (1986 UK) is an English visual artist and autonomous designer living in Amsterdam. He combines ready-mades, sculpture, assemblage, conceptualism, design and video to communicate his thoughts to a broader public. His work demonstrates a child-like playfulness that is simultaneously novel yet apparently obvious.
Thinking about the representation of space within a sculptural context Lily Lanfermeijer (1990 NL) often works with materials and techniques that are fairly robust themselves (wood, glass, plaster and metal shaped by hand, machine or mould) and she likes to lighten their severity by introducing other shapes that evoke a different kind of recognition.