PyroPet Kisa - Burgundy
Sign in to see prices
A cute cat shaped candle reveals the wild beast inside her, a grinning metallic skeleton with fire blazing in her eyes!
Product Information
Kisa™ candle dimensions: 6.7 x 2.9 x 4.5 inches (17 x 7.5 x 11.5 cm)
Burning time: Approximately 20 hours
Materials: Paraffin wax, cotton wick and aluminium
Scent: This candle is unscented
Packaging: Comes in a beautifully designed eco-friendly gift box
Certified to meet US and EU candle safety standards
Designed by Icelandic designer Thorunn Arnadottir
Each candle is slightly different and will burn in its own unique way. We recommend placing your candle on a plate with a minimum diameter of 8 inches (20 cm) to contain the wax as it melts.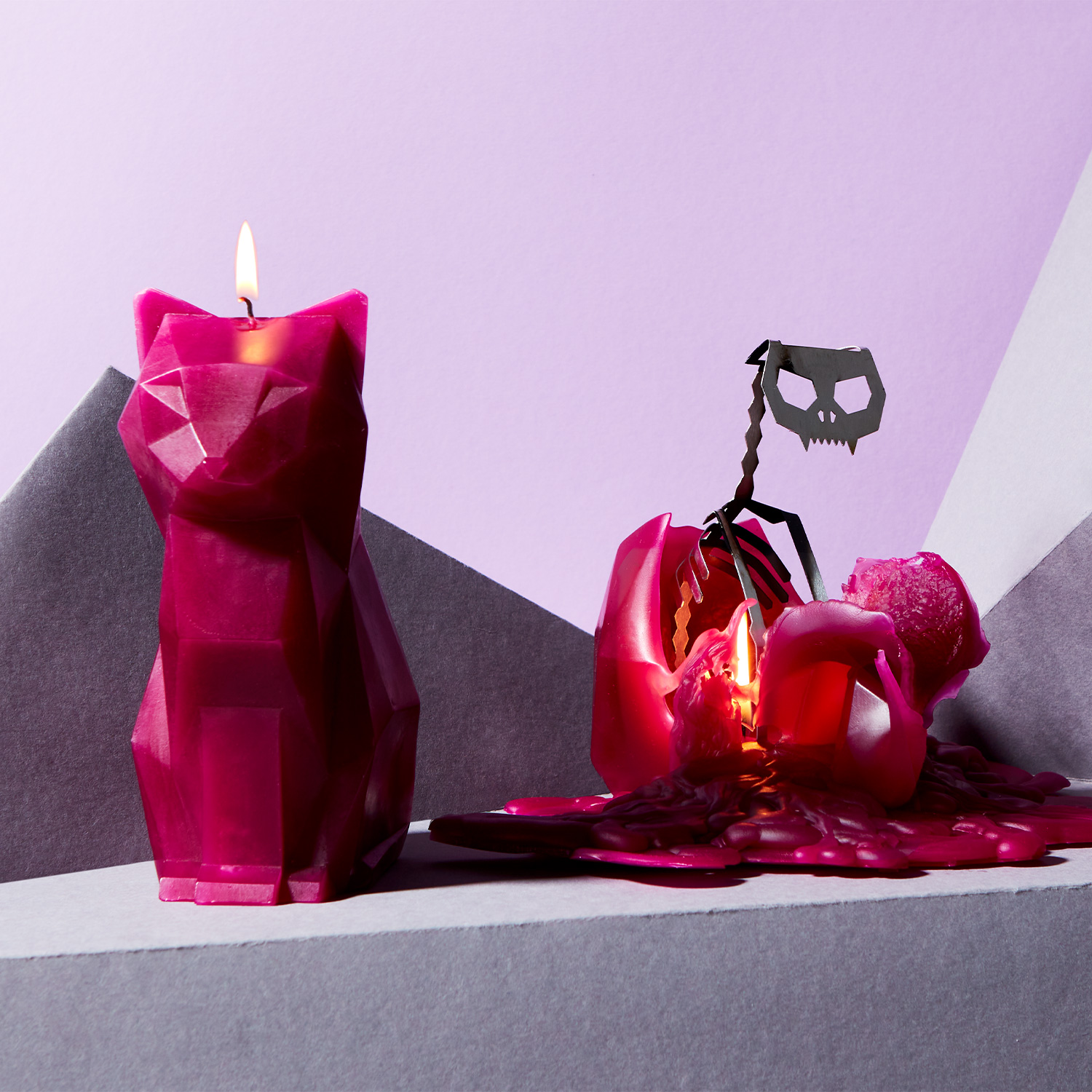 Use & Safety
Melting Wax: Pyropet Candles are designed to melt in ways that are different from traditional candles. During the burning process they may release large amounts of liquid wax. care should be taken to put the candle on a plate or other contain to eliminate the risk of wax overflow.
Hot Skeleton: Do not touch the skeleton during burning. It becomes hot and may cause injury if touched directly.
High Flame: The flame may become high during burning. The wick of the candle should be kept trimmed to 1/4 inch.
Kisa is certified to meet US and EU candle safety standards.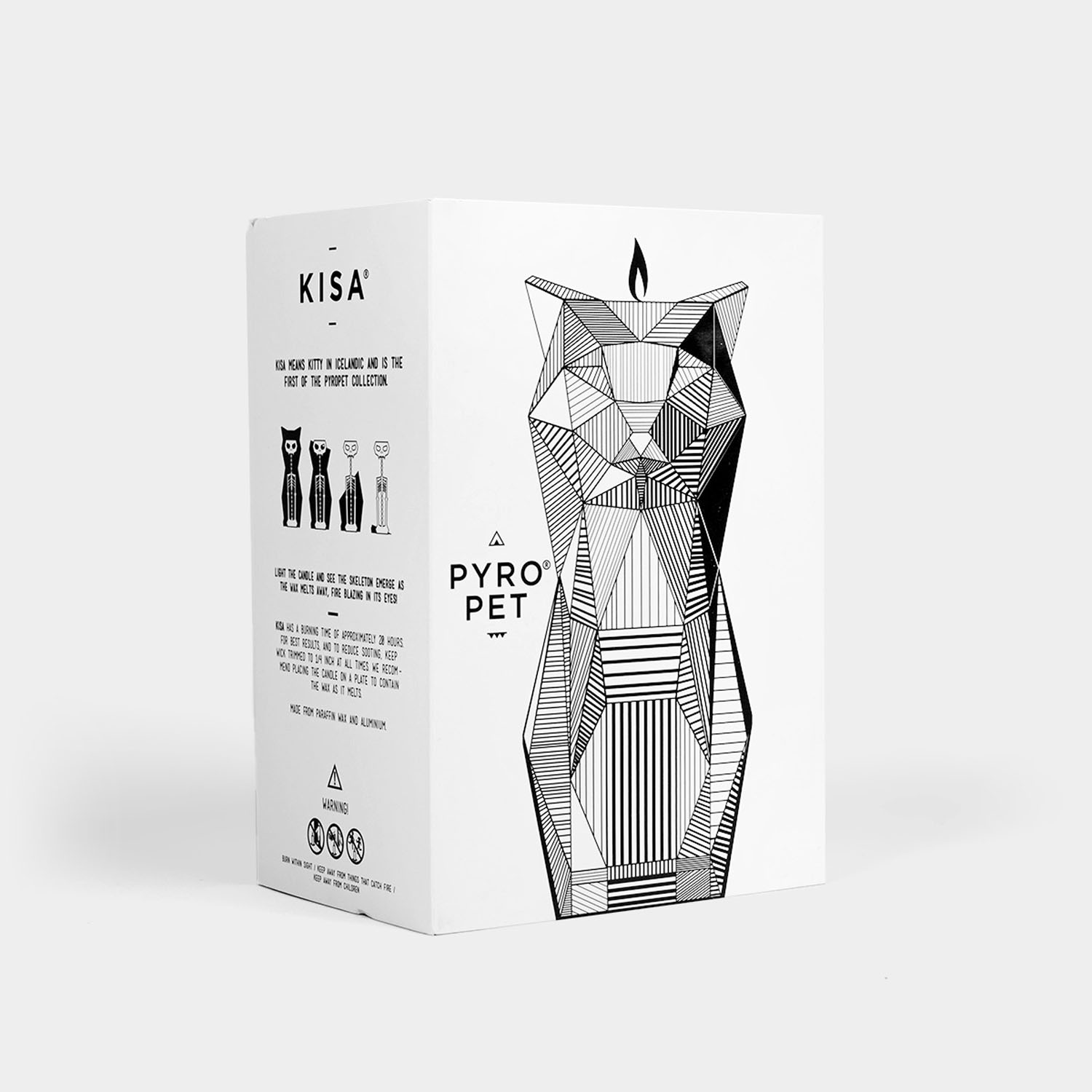 Packaging
Comes in eco friendly packaging: The kraft paper box is recyclable and biodegradable. The packing peanuts in the box are made from plant-based starch. They are USDA approved biodegradable and water soluble. Compost them or simply put them in the sink and wash them away.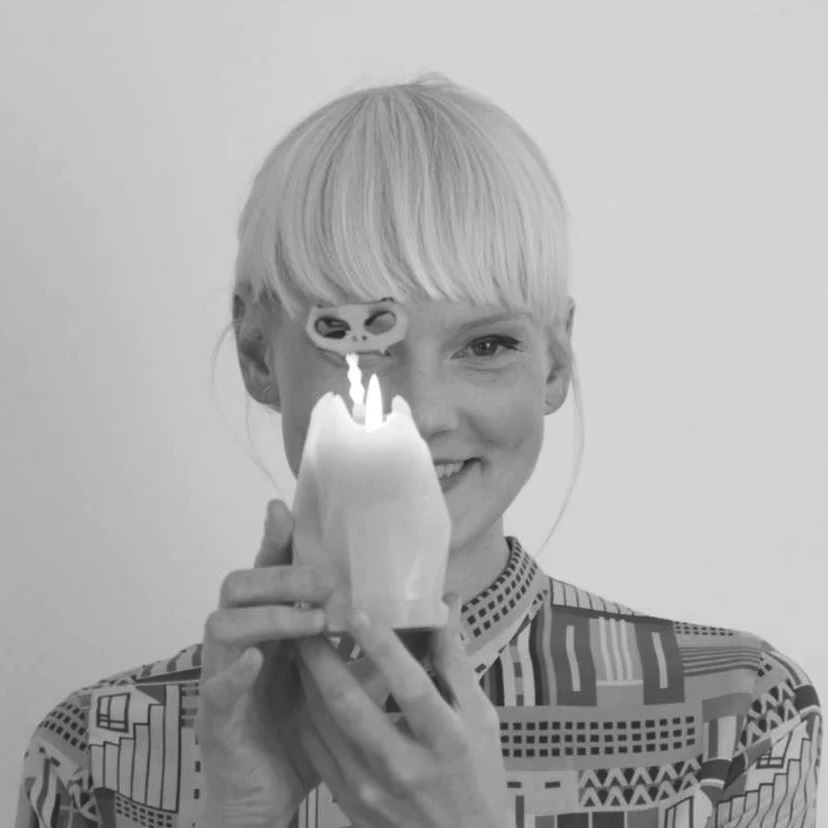 About the Designer
Thorunn Arnadottir is the creative director and co-founder of 54°Celsius. Thorunn's multi-disciplinary work is driven by curiosity and interest in exploring everyday objects from a new perspective. She holds a MA degree in Design Products from Royal College of Arts and BA from Iceland Academy of the Arts.